Huge exposure
On Twitch, live streams of high-stakes gambling have seen substantial growth in popularity over the past few years. Numerous high-profile streamers now almost exclusively spend their time streaming online slots, card games, or roulette.
more than ten million followers on Twitch
Canadian streamer Felix 'xQc' Lengyel is one of those individuals, boasting more than ten million followers on Twitch. Despite recently taking an extended break from his gambling antics, xQc recently returned to his old ways with renewed vigor.
Fans of these streamers are used to watching them lose eye-watering amounts in one session. However, xQc raised the eyebrows of onlookers this week after losing $170,000 in just over two minutes on online slots, sparking debate on social media.
A muted reaction
After losing the staggering amount of money on crypto casino site Stake, xQc didn't outwardly seem too disappointed:
Many viewers questioned how xQc could lose such a large amount without showing much emotion. Some took to Twitter to share their own reactions to the huge loss: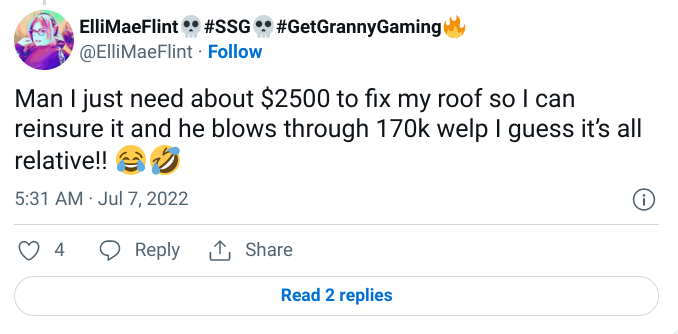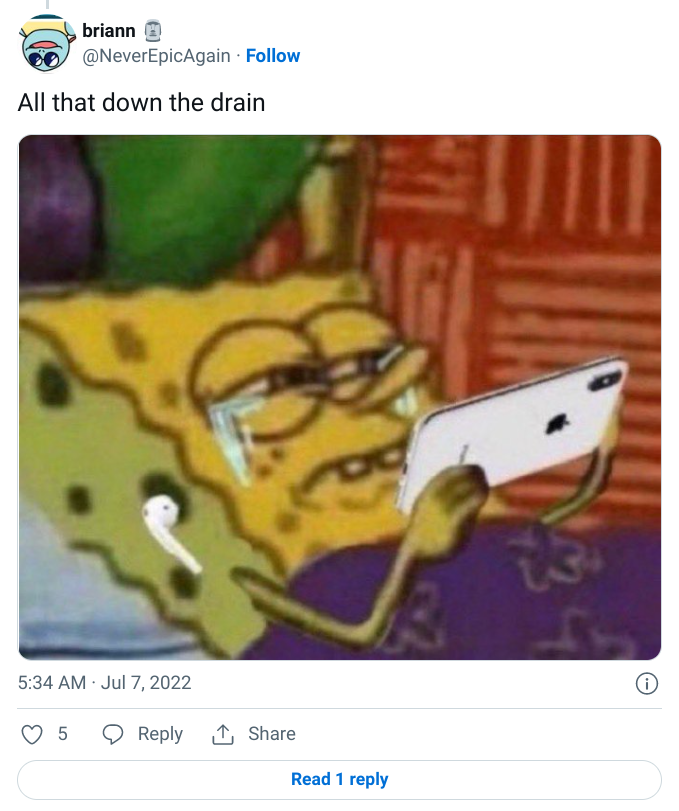 Other Twitter users questioned whether the money was actually his to begin with due to his muted response. They suggested that sponsors may have given him the money to lose, an issue that has caused plenty of debate among the gambling community on Twitch: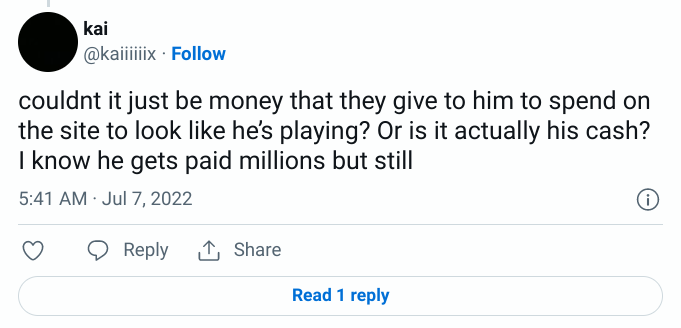 Finally, there was also a camp of people concerned about how numb xQc appears to have become when losing major sums of money. Arguing that the streamer has a gambling addiction, these Twitter users warned of the impact on his fans:

The gambling debate
Over the past year, the debate has heated up in regards to gambling-related streams on Twitch. Opponents claim that streamers often glamorize gambling and make it seem like fans can win large sums without much risk.
However, even xQc has previously admitted that he has struggled to control his gambling. Only recently, he confessed to losing about $1.85m to it during the month of April this year.  
One popular American streamer called Trainwreck, real name Tyler Niknam, has voiced his concerns surrounding the community. He took aim at fellow streamer Roshtein this year in a rant about transparency, accusing the Twitch star of not being open with his viewers regarding the dangers of gambling.
Demonstrating their popularity, slots-related Twitch streams were the ninth most-watched category on the platform during the month of May. It was the first-ever time that gambling-related streams have broken into the top ten most-watched list for a given month.
The post Twitter Reacts as Twitch Streamer xQc Loses $170,000 in Minutes on Online Slots appeared first on VegasSlotsOnline News.